OCIE® Information Management Solutions Take Content Management Further
You Can Use OCIE to Improve Workflow Performance, Solve Processing Issues, Increase Employee Productivity and Company Profitability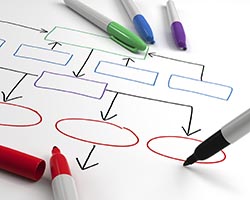 Customers define OCIE as the keeper of "Published Information", information management solutions or content management solutions. Complete information archival and business process solution – not just content management software – OCIE information management solutions will satisfy your users' craving with the industry's fastest access to information and keep you in regulatory compliance with privacy, security and retention mandates. Essential to any modernization effort, OCIE provides enterprise-caliber tools to automate manual processes and accelerate business transformation with intelligence and speed.
"OCIE content management solutions are perfect for highly-regulated industries and provide an audit trail to satisfy regulatory compliance"
OCIE is a set of enterprise-caliber tools for information management and records management, integrated reporting, reporting alternative, legacy system conversion, document archival and retrieval, data mining, extraction and transformation. OCIE is a scalable solution used for capturing, indexing, retention, retrieval, delivery and future processing of both structured and unstructured information assets. The OCIE process promotes efficiency and economy while providing for necessary survivability and redundancy.
"OCIE information management solutions establishes a clear audit trail for regulatory compliance satisfaction"
"OCIE empowers the user community with the ability to create their own reports freeing up your overburdened IT department to focus on priority business needs"
As a result, users have unprecedented power to utilize their information for operational improvements, new reports, better workflow performance and cross-application information consolidation. The organization will then enjoy operational cost savings, increased business profitability, increased employee productivity, automated business processes, dramatic efficiencies and peak effectiveness.
"OCIE Legacy Systems Conversion Support helps businesses with disparate resources keep going during the transition period"
"Businesses use OCIE as an affordable reporting alternative. With OCIE you have powerful data extraction tools and easy to use reporting tools. No more getting charged for every little report your company needs"
Learn more about OCIE content management solutions for highly regulated industries like:
Get started today!
Whether you need help with regulatory compliance or want to boost employee productivity, OCIE by Donnell Systems, Inc. is the best choice in content management solutions.
Click here to contact Donnell Systems, Inc. to setup a free consultation with our content management specialists.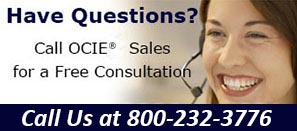 .
Trending: Adoption of Managed Services Gaining Steam
"Financial firms, burdened with more regulations, increased operating costs and heightened pressure on their back office, are increasingly integrating technology service offerings into their software tools, such as hosting, cloud and managed services, to help them better control risks, manage costs and utilize resources more strategically."
"With more capital and resources being diverted to growing regulatory requirements, firms will consider migrating both core and non-core operations to trusted third-party managed services to help control costs."
That's according to SunGard (Information-Management.com May 2014), which recently conducted a survey looking at the global trends driving the growing adoption of managed services to help firms build smarter operations over the next 12-18 months.
Donnell Systems, Inc.
130 South Main St., Suite 375
South Bend, IN 46601
Phone: 800-232-3776