Do You Run a Department Like Mortgage Servicing, Capital Projects, or Healthcare Billing?
Fastest, Easiest Solution For Your Team to Maintain Complete Control and Security Through Simple, Cost Effective SaaS OCIE® Solutions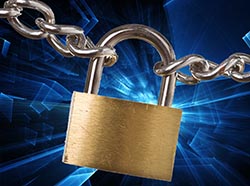 You need a reliable, top performing information solution with enterprise caliber tools for information and records management, integrated reporting, document archival, retrieval, data extraction and transformation. A tool set that is easy to use, highly secure and efficient in its information delivery. Other software solutions are typically expensive, take months to set up, and are complicated which negatively impacts user productivity and customer service.
The ability to have an affordable solution, ready in a short time for use, and intuitive in design enables users to:
Be more responsive to customers needs with centralized information
Be more productive through intuitive tools designed for improved workflow
Be more efficient in reusing qualified content rather than redoing processes
OCIE provides the needed workflow, information management and security features so there's efficiency, productivity, and performance gained for users and customers satisfaction. OCIE enables complete security and audit-ability to support compliance. OCIE works with existing infrastructure and software to work cross platform and application. OCIE is an affordable and effective enterprise solution.
Learn how OCIE can help your organization with productivity and efficiency.
Contact an OCIE representative to schedule your FREE consultation.