Known for World-class Service and Information Management Solutions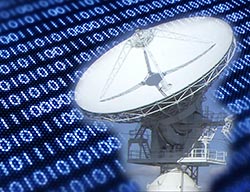 Donnell Systems, Inc. is known throughout the United States for world-class service and information management solutions built on scalable, network-centric, open computing technology. Donnell Systems is the pioneer and pacesetter in fixed content information management with a fifteen year history of doing whatever it takes to help our customers. Whether you need rapid deployment or enterprise customization, our development, operations, customer support, and management teams stand ready to help you to turn your process improvement ideas into reality. Your implementation will have information that is always ready, always online.
OCIE®'s Core Functionality benefits the organization in:
• Workflow improvement through faster integrated reporting
• Increased productivity by efficiently managing information
• Cost savings when compared to other software solutions
• Immediate Return on Investment
What impresses people the most is how quickly Donnell Systems can deploy OCIE and make good things happen. Whether it's a proof-of-concept or a roll-out of a major process improvement, our combination of great code writing, superior operations and customer service provides your solution on time and on budget. Some tech firms just get you started but OCIE is with you 24/7 for the life of the service thereby guaranteeing your success.