U.S. Department of the Navy NAVSEA Legacy Travel System Conversion: OCIE® Conversion Methodology for Legacy Retirement
An OCIE Case Study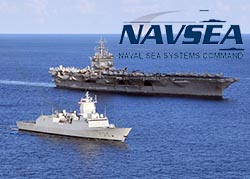 The Problem:
The Department of the Navy realized it had a serious information management problem. Eight years ago, the Navy was supporting more than 2,500 computer applications across all installations and bases. Duplication and overlap were staggering.
A large number of these applications were custom-developed at the individual bases. In many cases, the original development team for a particular application had moved on and the program remained with little or no support. Sometimes the original programmers had to be kept on contract or on payroll just to support that one application.
The leadership of then DON-CIO David Wennergren and the introduction of the NMCI contract in 2000 helped put the Navy on a course for application consolidation. In order to do this it would need to offline and retire thousands of legacy applications.
The Naval Sea Systems Command (NAVSEA) supported three various travel systems and had to migrate to the recently built DOD standard Travel System. They realized, however, that they would still need to query travel orders and travel vouchers from the old systems for more than six years. The action item was to convert the data in those three systems into a tool that the end users could use effectively while keeping costs at a minimum.
The Solution:
Richard Watkins, Program Manager at Crane Naval Surface Warfare Center, suggested using OCIE – the Online Computer Information Exchange – which NAVSEA and the NSWC facilities have been using through the NMCI network for years to store and manage a wide variety of computer outputs. Watkins knew from working with OCIE that the system could capture every data element from the legacy systems and also capture read-only images of the historical travel documents regardless of their format.
Watkins and Nancy Phillips, NSWC Information Technology Specialist, studied the alternatives: 1.) keep the hardware supporting these legacy applications running for another seventy-five months (which was cost prohibitive) or 2.) transition all historical data elements to another application or database which would now need to be static and fixed in nature since this was audit trail information for historical lookups only.
Their choice was easy. Watkins and Phillips arranged for the OCIE team to map out a conversion strategy with NAVSEA.
This strategy, however, presented some real challenges because there were three key requirements from three different departments:
1. The auditors required that the travel vouchers and orders be stored and viewable, along with the original forms they were presented on, to the end-user and travel/accounting offices.
2. The users wanted a way to do fast lookups on complicated queries that Navy Command often asked for when trying to negotiate rates or track a serviceman's history.
3. The IT department required that the data elements in the database be stored in a comma delimited format in case they ever had to import the elements into another application.
According to Phillips, "OCIE captured all the information from our legacy applications and it also automated our complex queries and lookups. I'm very pleased with the OCIE team. They picked up on our precise requirements, they configured DataDigger to solve all our needs very quickly, and then trained us thoroughly. Today we can answer complicated questions quickly and easily using OCIE."
Phillips added, "With OCIE we can retrieve the data and the actual historical travel forms – this is vital for audit purposes. Our decision to choose OCIE was really based on functionality. The solution needed to be easy-to-use and something a user could understand."
Overcoming the Obstacles:
"The fact that each of the legacy systems was different created a whole new set of problems," said Thomas White, OCIE Chief Technology Officer. He added, "We were dealing with systems that had themselves gone through back-end database swaps around 3½ years into their seven year history. That meant the forms were slightly different and the data mapping was different. The key to our success was in our verification and testing procedures which uncovered erroneous hits and 'garbage in – garbage out' type scenarios."
White explained, "The OCIE team had to work closely, not only with the NAVSEA conversion team, but also with travel system end-users who understood the data and the travel order process. This process was hardest part of the conversion, but also the most rewarding." The result was a Web-services based application that represented a single trusted repository of NAVSEA fixed content.
It's All About Results:
Once the requirements were defined the OCIE team began collecting data and print files from the different NAVSEA travel systems. OCIE imported the entire legacy database via comma separated formats to satisfy the IT department requirement. (Users do not actually view or pull information from these files; they exist in case a rebuild of an old database has to occur or if a new travel system needs to import historical data elements).
OCIE then collected PDF batch outputs of all of the travel forms with their associated content. This permits auditors to retrieve and view specific travel records needed to complete their audit. OCIE ran these PDFs through a "PDF-to-Text" conversion process that enables the OCIE indexing engine to identify key metadata elements. OCIE then used the metadata to allow automated groupings or lookups. Finally, the OCIE team worked directly with end-users to create data mining models for automated queries with DataDigger.
White added, "The OCIE crew worked side by side with three different Navy teams and three slightly different travel applications to accomplish this project. Our hats go off to the conversion team at NAVSEA Headquarters in Washington and to the conversion team at NSWC Crane. Without their help this would not have been possible."
Get started today!
Whether you need help with regulatory compliance or want to boost employee productivity, OCIE by Donnell Systems, Inc. is the best choice in information management solutions.
Click here to contact Donnell Systems, Inc. to setup a free consultation with our information management specialists.