Does Your Healthcare Organization Have Workflow to Integrate Legacy Systems with Newer Systems?
OCIE® provides tools and methodology for integrating legacy systems, cross platforms and cross applications for smoother transitions and faster delivery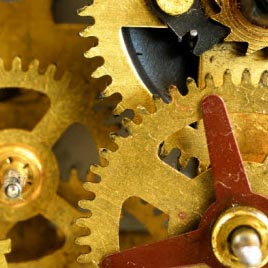 Information tools for off-site and on-site patient records management that reduce costs, minimize demands on your IT staff and ensure compliance across your locations.
Delivering outstanding care to your patients is highly dependent on your physicians' ability to access the right information at the right time. Seemingly simple, improving access to information presents inherent challenges for many healthcare providers. Processes are stymied by limited resources, ever-evolving regulatory requirements, intricate work-flows, and the complexity of today's hybrid environment.
Making A Smooth Transition to an Effective Electronic Medical Records System
With the passage of the American Recovery and Reinvestment Act of 2009, President Obama has earmarked $19 billion in stimulus funds for Healthcare IT to assist Healthcare providers to purchase and implement Electronic Medical Record (EMR) systems by 2015.
OCIE's disciplined approach to information management is built upon a core foundation of security and provides the basis for our solution: Enterprise Information and Records Management, Integrated Report and Document Archive and Retrieval, and Data Extraction and Transformation. By incorporating each element into your organization, users gain fast access to information, while satisfying mandates for compliance, security, audit control, process modernization, and operational cost savings.
Learn how OCIE can help your organization today!
Contact an OCIE representative to schedule your FREE consultation or call 800-232-3776 for immediate assistance.
Click the button below to also learn how OCIE Solutions are helping the Healthcare industry with their faster EOB processing and information management needs today.
VENDOR-NEUTRAL ARCHIVE READ ABOUT FASTER EOB PROCESSING ADVENTIST HINSDALE HOSPITAL