Does Your Organization Rely on Legacy Systems for Critical Information Management?
OCIE® Solutions make the legacy conversion process smooth, fast and affordable to government organizations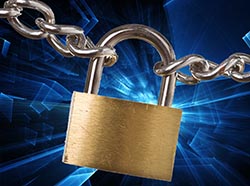 As a federal entity, you need to strike a unique balance when it comes to information management. On the one hand, you need to collect, exchange, and analyze large amounts of sensitive information and make it accessible and usable to authorized parties. On the other, you need to ensure the security and integrity of that information.
With OCIE Solutions for government agencies you can do just that while improving efficiency and reducing costs. Services include full lifecycle information management expertise, practical advice, and industry-leading processes:
Organize, store, and securely destroy paper records while remaining in compliance with National Archives and Records Administration (NARA) requirements defined in 36 Code of Federal Regulations (CFR) Part 1234, Federal Emergency Management Agency's (FEMA) Continuity of Operations Planning (COOP) and agency-specific requirements
Combine paper files, digital information, and hybrid files in a manner consistent with each agency's unique needs
Enable continuity of operations in the unfortunate event of a disaster by organizing and protecting all data—regardless of format, media, or location—with a full suite of backup, recovery, and archival services
Gain access to tools to organize data for easy access for Freedom of Information Act (FOIA) requests, the Open Government Directive, internal audits, and eDiscovery
OCIE's disciplined approach to information management is built upon a core foundation of security and provides the basis for our solution: Enterprise Information and Records Management, Integrated Report and Document Archive and Retrieval, and Data Extraction and Transformation. By incorporating each element into your organization, users gain fast access to information, while satisfying mandates for compliance, security, audit control, process modernization, and operational cost savings.
Learn how OCIE can help your organization today!
Contact an OCIE representative to schedule your FREE consultation or call 800-232-3776 for immediate assistance.
Click the button below to learn how OCIE Solutions are helping our government with legacy conversion and information management needs across many locations.