St. Joe Valley Metronet (Metronet Zing) Telecomunications Connectivity Provider
OCIE® Technology Partner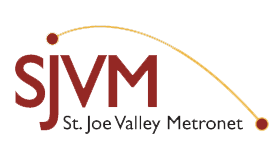 The Metronet Zing is a 50−plus mile, dark, fiber optic network that loops around South Bend and Mishawaka and offers state−of−the−art telecommunications connectivity. End-users have the experience of unlimited bandwidth and unlimited speed. End-users also enjoy a network of vendors that provide a variety of services at competitive prices.
Fiber infrastructure is typically exclusive to one vendor. The Metronet is different. Think of it in the context to a highway network. It's the difference between one trucking company to ship material versus the option of 20 trucking companies − competition matters.
Get started today!
Whether you need help with regulatory compliance or want to boost employee productivity, OCIE by Donnell Systems, Inc. is the best choice in content management solutions.
Click here to contact Donnell Systems, Inc. to setup a free consultation with our content management specialists.