Enterprise "Keeper of Published Content"
An archiving, compliance and data protection
suite designed to make business easier.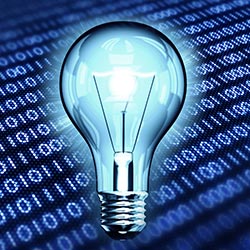 OCIE is a set of enterprise-caliber tools for information and records management, integrated reporting, document archival and retrieval, data extraction and transformation. OCIE provides improvements for workflow performance, solving processing issues, and increases productivity and profitability in highly-regulated industries. Donnell Systems, Inc. is the creator of OCIE and develops rock-solid technology solutions for healthcare, financial, mortgage, manufacturing and government customers worldwide.
"Financial firms, burdened with more regulations, increased operating costs and heightened pressure on their back office, are increasingly integrating technology service offerings into their software tools, such as hosting, cloud and managed services, to help them better control risks, manage costs and utilize resources more strategically." – SunGard, Information-Management.com May 2014
Learn how OCIE can help your organization:
Make better decisions; faster. With the right report at your fingertips when you want it, you are enabled to make better decisions faster and more accurately.
Enable user community to build reports with ease. Free your IT staff to focus on priority projects. Get reports faster and automatically.
Automate workflow; increase productivity. Remove the routine tasks that take up your day by automating them so they are ready when you need them.
Retire legacy systems with less risk. Capture critical business information and archive it so that the legacy system can be retired and "unplugged".
Remove projects from "To Do" list. When your IT projects are important to you but higher priorities keep getting in the way there is an OCIE solution.
Leverage Donnell's experience to your advantage. We're information and data management experts. You have projects; we have solutions. What can we do for you today?
Eliminate high mortgage servicing report costs. Alternative report generation saves your organization valuable resources. No more unexpected CPU charges.
Audit-ready archive. Store all interaction, content and business critical information. Highly-regulated compliance.
Customize business processes. Integrate quality checks, workflow, governance and policy easily.
Improve error-prone data entry tasks with automation. Drag and drop data into pre-keyed placeholders for an intuitive, consistent archive.
Protect critical business information. Disasters happen. Prepare and be ready if that time comes. Your business depends on its valuable information resources.
On-premise or private cloud computing solutions. Whatever your organization needs, we're ready to accommodate.
Learn how OCIE can help your organization today!
Contact an OCIE representative to schedule your FREE consultation.