Empower Your Staff to Get More Done with Less
OCIE provides powerful tools and support for the user while relieving some of the burden from your IT staff.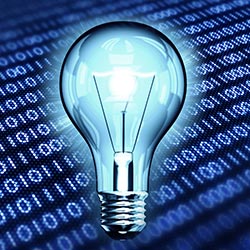 From day one, OCIE was built on a set of core values – customer service is paramount, technology should be reliable and innovative, and archiving and reporting should be easy. Donnell Systems, Inc., creators of OCIE, built an enterprise quality suite of tools and has supported their rock-solid technology solution since 1989. OCIE has evolved with technology only to be stronger and more robust today and our clients count on OCIE remaining as customers for years.
SUPERIOR FUNCTIONALITY
Proprietary and purpose-built functionality.
Donnell's OCIE solution's capture and search functionality was specifically designed to make the archiving and supervision of electronic documents fast and easy. Services have been purpose-built to facilitate compliance with electronic record-keeping, supervision and data protection obligations.
Tools built for automation efficiency.
OCIE's unique features improve efficiency, giving users the ability to create custom views, move easily between reports and documents with keyboard shortcuts, save searches, and track every action taken on a report with a full audit trail. Companies can organize their structural hierarchy into searchable and customizable groups to manage permissions, set policies and improve search processes. The platform's reporting center can be tailored to create an infinite amount of advanced and customizable reports.
Powerful Security and Governance Built In.
OCIE can apply policies to specific groups, assign views to multiple users, and restrict viewing based on security clearance. OCIE's flexible notification system can send customizable reports in real-time, or schedule them for daily, weekly, or monthly delivery.
LEADERSHIP & VISION
Experience In Highly-Regulated Industries.
The OCIE customer base is drawn from firms in highly regulated industries and helps firms navigate requests for data as part of regulatory examinations, investigations and e-discovery events. Donnell's experience and vision has allowed them to help their customers prepare for future regulations and company growth.
SERVICE & PEOPLE
Donnell works with the client to solve issues.
By listening to clients, Donnell Systems has been able to deliver superior products and global service. A company culture cultivated through customer service, transparency, and satisfaction is the fabric of the Donnell reputation. All Donnell employees are here to help with your needs
— small or large.
You'll get a dedicated team.
The OCIE implementation team will offload much of your migration burden and manage your onboarding process. At the same time, you will also have our account management team to lead your solution training and provide ongoing support.
OCIE customers are incredibly loyal.
Strong relationships are built on trust. The OCIE customer retention rate of over 98% is the industry's best. OCIE employees—at all levels—are committed to going above and beyond to support clients and do whatever it takes to help you meet your archiving and compliance needs.
TRANSPARENCY
Your Information Is More Than Data. Use It Wiselytm.
All of your information remains online and securely accessible. You can produce reports on-demand, or the OCIE team can do it for you. Data resides in purpose-built, private cloud computing data centers or at your location, managed only by full-time Donnell employees and client-assigned administrators. Clients own their content and Donnell provides the hardware, software and support at one low fee. Clients have access to their content at all times and it is never off-loaded or purged unless at the request of the client.