Healthcare Solutions: Faster EOB Processing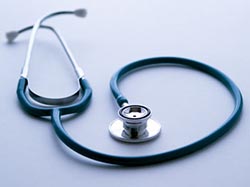 EOB REMITTANCE MANAGEMENT & ARCHIVE
With OCIE, many of the challenges associated with EOB processing are eliminated. OCIE can enhance your organization's existing accounting system by elimination 80% of the manual date entry associated with insurance and patient payment posting. OCIE's EOB Remittance Management tool can turn receivables into cash faster, greatly reduce data entry, and provide a secure electronic EOB archive for patient account level research and customer service inquiries.
835 FILE RE-FORMATTING/RE-ENGINEERING
OCIE has the ability to receive electronic copies of your external 835 ERA files and re-engineer the files into a translated, easy-to-read text report. This capability enhances an organization's existing EOB processing methods by utilizing OCIE to automate the processing of denials and provides quicker response to secondary filings or claims appeals. OCIE® can also be used for searching across 835 files and data extraction routines for the purpose of gathering statistical data.
Get started today!
Whether you need help with regulatory compliance or want to boost employee productivity, OCIE by Donnell Systems, Inc. is the best choice in information management solutions.
Click here to contact Donnell Systems, Inc. to setup a free consultation with our information management specialists.