OCIE® Payoff Processing Module Saves Valuable Time and Money
An OCIE Case Study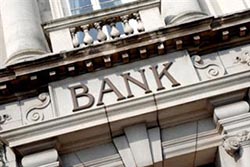 The Payoff Processing module from Donnell Systems enables the accurate, high volume, automated posting of payoffs. It eliminates many time consuming, error-prone keystrokes and decision making activities traditionally performed by teams of data entry workers. In addition to generating massive operational savings, the speed, accuracy, and scalability of this module offers an organization the power to accommodate growing volumes and an opportunity to better deploy valuable personnel.
Powered by OCIE, the Payoff Processing Module is an effective process improvement tool that can achieve the following automation goals while averting the need for custom development on legacy or mainframe systems:
achieve corporate-wide standardization of payoff posting procedures
attain uniform compliance with corporate policies and regulatory guidelines
minimize required headcount and payoff process training (even when volumes spike)
accelerate the payoff process and eliminate backlogs
reduce the write-off of fees and other expenses
A leading financial services company, deployed OCIE Payoff
Processing in an effort to cut operational costs and boost its customer service ability far beyond that of competitors. This mortgage banking giant services millions of loans from operation centers located across the country.
Anticipating a rapidly growing loan portfolio and continued low interest rates they
sought to improve on the traditional method of executing a loan payoff. The manual method was tedious, expensive and performed by teams of data entry clerks utilizing "green screen" 3270 terminals of a mainframe legacy application.
The Problem:
The traditional green screen payoff process exposes a company to data entry errors, inconsistent decision making, waived fees, and obvious operational inefficiencies. It can be costly or impossible to scale a manual process quickly to accommodate expanding business. Besides its adverse effect on the bottom line, the traditional method has the potential to spoil a borrower's perception of a servicer's commitment to customer service excellence.
When a servicer executes payoffs slowly, borrowers become anxious about owing more payoff interest. Frustrated, they typically make repeat calls to the servicer for status updates. A poor customer service performance effects the borrower's opinion of the lending institution and may discourage repeat business. Borrowers rely on the servicer's ability to process payoffs in a timely manner to prevent delays in the refund of monies due to borrowers and in the execution of a Deed of Re-conveyance, which is required to clear a property title of liens.
Not wanting to make technical changes that might possibly cause interruptions in other areas of the operation, the institution sought a means to implement a payoff process improvement that would not require changing code on the legacy mainframe.
The Solution:
Donnell's business re-engineering group joined forces with the the institution's Servicing Division, Service Quality, and Information Technology Department to initiate a detailed analysis of the payoff process. This analysis enabled Donnell engineers to render accurate flowcharts, document, and comprehend every aspect and limitation of the customer's traditional payoff process.
With a thorough understanding of the process and technical requirements, Donnell then integrated its Payoff Processing module with the legacy system. The Payoff Processing module is powered by a Sun Microsystems client/server architecture and OCIE technology. Third-party host emulation software was incorporated to permit the "screen scraping" of data from mainframe 3270 green screens.
How it Works:
Today, a servicing clerk simply keys loan numbers and check amounts into a data entry window on the OCIE Payoff Processing dashboard. The system automatically emulates green screen 3270 sessions on the legacy mainframe and makes consistently accurate decisions based on programmed business rules.
Critical data is digitally scraped from the myriad green screens and processed within the module's database to generate a posting file. That posting file then automatically streams back to update the legacy mainframe, completing the process.
The Results:
Prior to rolling out this OCIE module, payoff processes and procedures varied greatly between the institution's many servicing locations. The Payoff Processing module allows them to achieve corporate-wide standardization of payoff posting procedures and attain uniform compliance with corporate policies and regulatory guidelines.
Job performance skyrocketed and improved by 500% as the average payoffs-per-person rose from under 30 to over 150 per hour. Headcount required to process payoffs on peak volume days dropped from 40 to 11 FTE, a remarkable 73% reduction.
The speed and accuracy of this module permits a servicer to eliminate backlog rapidly, quickly scale to accommodate growing volumes, and better deploy valuable personnel.
In this particular customer's experience, the dollar value of fees once waived due to limitations of the traditional, manual method was staggering. In the first seven weeks alone, the Payoff Processing module helped them avoid write-offs of more than $130,000 in fees that it would have, in earlier times, forfeited.
Annualized, hard-dollar savings due to OCIE is expected to surpass the $1 million mark. Soft-dollar savings are projected in the vicinity of $2 million.
Get started today!
Whether you need help with regulatory compliance or want to boost employee productivity, OCIE by Donnell Systems, Inc. is the best choice in information management solutions.
Click here to contact Donnell Systems, Inc. to setup a free consultation with our information management specialists.