Data Realty Data Center Services
OCIE® Technology Partner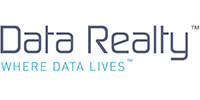 Where Data Lives.
Data Realty is the place where data lives. There are plenty of facilities that can simply store your data. But we help bring your data to life by uncovering opportunities. Because we anticipated the need for businesses to better analyze their data, we design our data centers in collaboration with world-renowned data scientists specifically for the analysis of data. We help clients realize a "Return on Data," where a former cost center is transformed into a revenue generator … now that's living.
We know why we wake up every morning. Our team is helping to answer the big questions that have financial implications for businesses. We get it. "Big Data" is about the big impact that comes from having the freedom to really ask the big questions that maximize your goals. Even if you're not ready to dive into Big Data, you can lay the foundation for success by strategically positioning your data now. House your data in a way that prepares it for future analytics, and you will increase the life-span of your information.
Get started today!
Whether you need help with regulatory compliance or want to boost employee productivity, OCIE by Donnell Systems, Inc. is the best choice in content management solutions.
Click here to contact Donnell Systems, Inc. to setup a free consultation with our content management specialists.