Custom Software Development Services
within OCIE® Methodology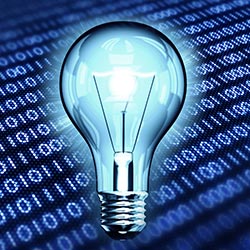 OCIE developers can and have developed customized solutions for customers to meet specific needs of their organizations. Having experience to develop projects in multiple industries, enables our staff to efficiently develop the perfect solution. Our experience across industry markets is a strength, helping us to add value to your existing process improvement ideas.
Donnell Systems provides services from requirements definition to design, development, testing and launch. Our technology expertise comprises a comprehensive set of technologies that allows us to execute the most challenging and complex software development projects..
Solutions from Donnell Systems development can be as extensive as creating a new service for an industry. This is what we accomplished with CPFS to build their service named webTOP. OCIE was chosen by CPFS to allow them to go to market quickly while laying claim to being tied to a rock-solid service that has been in production for over a decade. Visit their website at www.cpfs.com to see what OCIE development can accomplish.
Some of our other custom development solutions include:
Learn how OCIE can help your organization today!
Contact an OCIE representative to schedule your FREE consultation.