Chicago IT Roundtable Technology and Business Consultants
OCIE® Technology Partner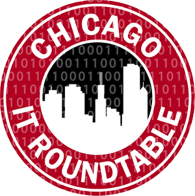 Information technology evolves constantly. Executives are often driven to make quick decisions without the benefit of experience. Welcome to the Chicago IT Roundtable (CITR).
The CITR allows Chicago-area executives to tap into a network of proven industry veterans with the experience to help you understand the opportunities and risks associated to technology, so you can make the right decision quickly.
Visit Chicago IT Roundtable online.
Get started today!
Whether you need help with regulatory compliance or want to boost employee productivity, OCIE by Donnell Systems, Inc. is the best choice in content management solutions.
Click here to contact Donnell Systems, Inc. to setup a free consultation with our content management specialists.