Do You Have What It Takes to Add Value to Our Company and Customers?
Donnell Systems, Inc. looks for professional, savvy, creative individuals dedicated to excellent service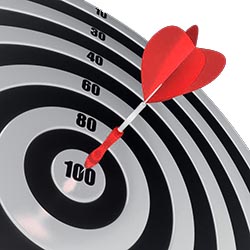 Donnell Systems, Inc. is focused on developing OCIE® Online Computer Information Exchange for highly-regulated industries. We believe that this technology has great potential to benefit business and organizations and we are looking for people to join us as we turn our vision into reality.
We highly value diversity in our work force and make employment decisions on the basis of merit. Donnell Systems is committed to providing equal employment opportunities for all.
Building Lasting Relationships with Customers and Delivering Value
Donnell Systems, Inc. is in business to build lasting relationships with its customers. To do this, we look for professionalism, creative thinkers, determination, consistency and persistence in the right individual. Your relationship with OCIE customers, as well as the trust they place both in your professionalism and in the OCIE products offered, are critical components to both of our ultimate success. You will be expected to represent our core values and reflect good business practice in consulting OCIE clients. Essentially you will be asked to deliver more than expected strengthening that relationship.
OCIE's sales cycle is a mix of contacting new and existing clients on behalf of OCIE, qualifying the client, asking the right questions to find their "pain" points and offering various OCIE solutions. Our goal is to help their business with better workflow, more efficient processes, and cross application information consolidation to name a few. We understand that successful sales engagements will require the involvement of key OCIE development and operational personnel. When prospects are qualified we will host meetings at our office or theirs to meet with key decision makers. We understand that a team selling approach is best for OCIE and we are committed to be mutually successful.
As we advance our vision, the need for talented and creative people continues to grow. If you are interested in working for a successful, flexible company please fill out our convenient contact form below and attach your resume (PDF or DOC format only).